AMPCO Zone 1 Alternators
Ampco Zone 1 flameproof alternators and explosion proof alternators are robust and impact resistant. With low number of components, low maintenance and years of reliable service, Ampco Zone 1 alternators have been designed specifically for the hazardous area sector of industry.
Applications for Ampco Zone 1 Alternators include:
Zone 1 generator sets.
Platform generator sets.
Offshore generator sets.
Unmanned platform operation.
Remote and portable power.
Protection and control systems.
Standby and emergency power supply systems.
Emergency lighting.
Oil spill response lighting and power.
Marine pollution control.
Ampco Zone 1 Alternator - Type AEA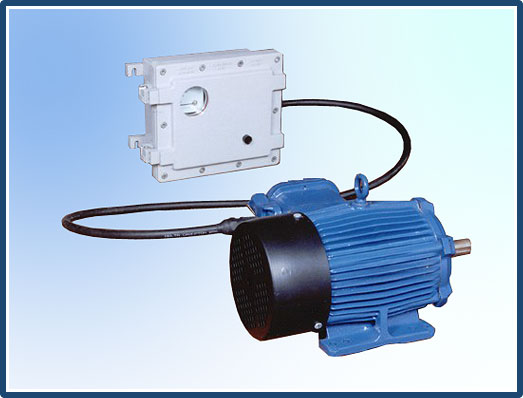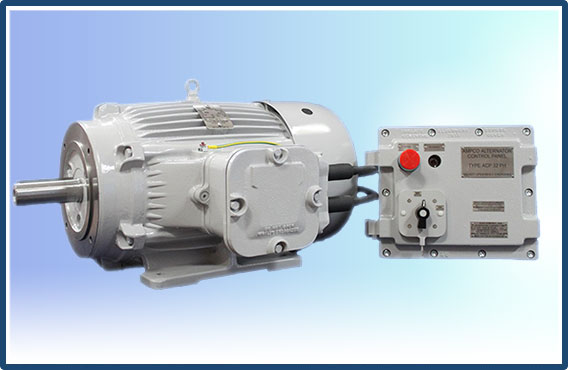 Features and Specification :
Top performance, low maintenance.
High torque, low weight.
Rating from 0.5Kw for prime or standby power generation.
2 pole or 4 pole configuration.
110v to 480v, 50/60Hz, single or three phase output.
Steel fan cover.
Robust cast iron construction IP56.
Terminal box can be positioned right or left hand side when viewed from drive end.
Endshields designed to withstand pitching and rolling effects.
Wide choice of optional extra features and specifications adaptable to meet customer special requirements.
Meets relevant BS, EN and ATEX standards.
Impregnation of windings and components for better insulation and protection against shock loads.